Author: Matt Hausbeck
Compensation planning season can be a stressful time of year, especially if you've never created a comp plan before. Whether you're a veteran, or a rookie, here are five things that you should consider this 2023 compensation planning season.

Start with KPIs
Figure out what performance indicators are important to the business, and tailor your comp plans accordingly. KPIs can help you prioritize pay components and optimize your design. For example, if KPIs indicate your company values customer satisfaction, it might make sense to pay more on customer retention measures than overall revenue. Always make sure that your sales reps' incentives align with corporate's goals!
Keep Your Design Simple
Putting boxes around pay calculations often does more harm than good. Companies who keep their compensation plan design simple reap several benefits:
Trust from Sales Team - Sales Reps dispute commission less frequently because they understand what they're getting paid and why.

Higher Productivity - Sales Reps spend more time selling and less time with their managers asking questions about their pay.

Lower implementation costs – Limiting or removing unnecessary "exception rules" can reduce the cost of implementation due to complexity.
Talk to your Compensation Team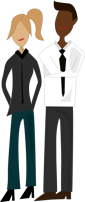 Your compensation team will have key insights into where calculation errors are occurring most. Costs due to calculation errors don't stop at the incorrect payout amounts. It also breeds mistrust to your sales reps. Often times, fixing these calculation-related issues can mean investing in an SPM tool where all calculations are automatically validated and consolidated into a single-cloud based location.

Survey your Salesforce
Figuring out how to best motivate your sales team could be a simple matter of having "an ear to hear." Send a survey out to your sales team to get an idea of what's working well and what's not. This will help you figure out what's worth changing and what's worth keeping.

Attrition Management
The cost of turnover can be very difficult to calculate, but in a tight labor market, keeping attrition low is imperative. Human resources may have valuable information as to why sales reps are leaving. If that information can be provided, use it to your advantage. Figure out what, if anything, can be changed with the comp plan to encourage employee retention. You don't want to remember 2023 as the year you lost your best reps!

Creating a sales compensation plan doesn't have to be hard, you just need to know where to start. Keep is simple, consider these tips, and use the tools at your disposal. Just make sure you don't do these five things that will surely make your end-of-year miserable!

Have any more questions regarding compensation planning or Sales Performance Management (SPM)? Just click the button below and get in contact with one of our consultants!